We are excited to announce our upcoming events in July-August 2021! Check our our flyer on this page that will be arriving in a Hoon Hay letterbox near you soon!
We will updating this page regularly with posters for our upcoming events.
More information can be found on our Hoon Hay Community Association Facebook page.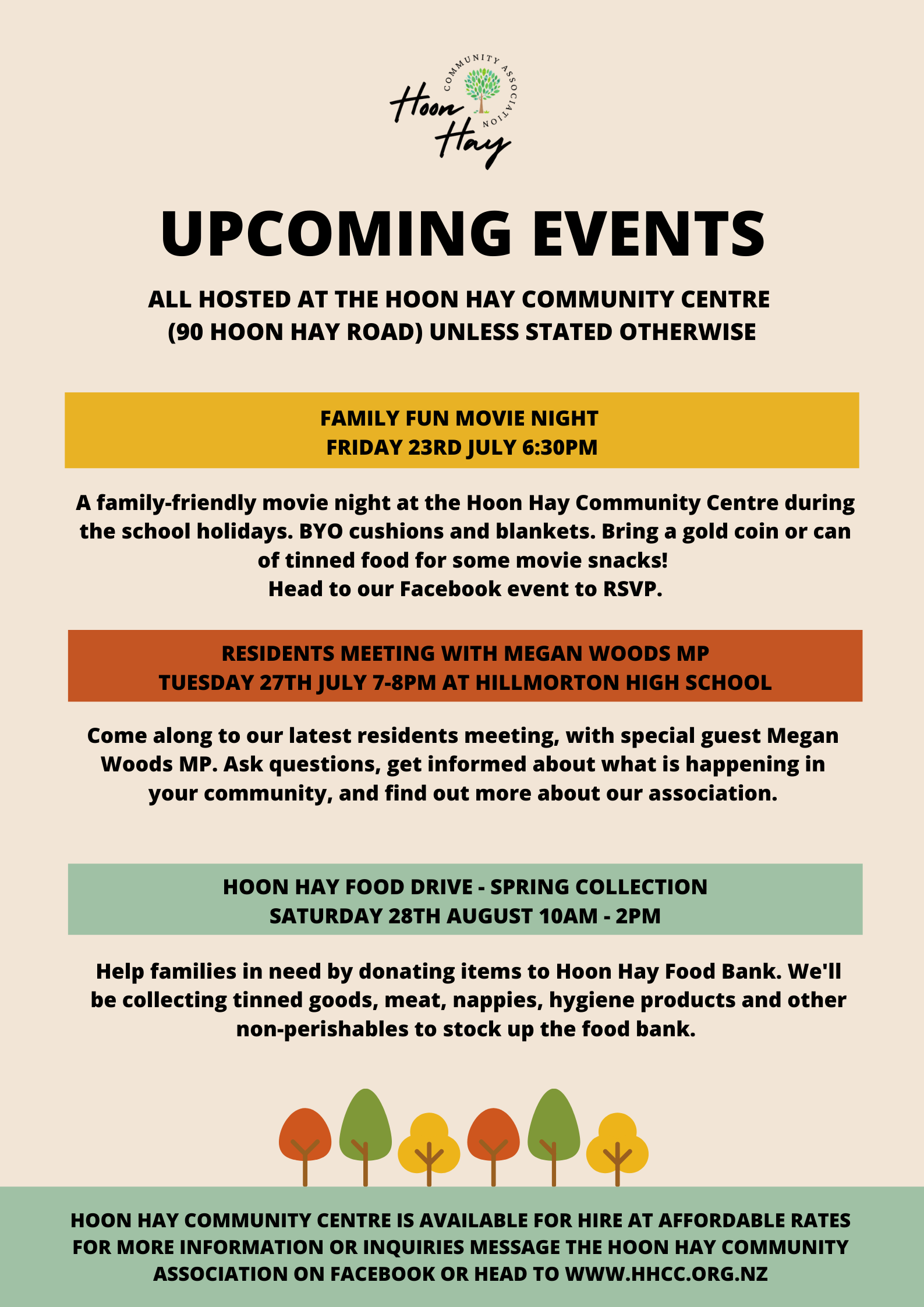 PREVIOUS EVENTS HELD BY HOON HAY COMMUNITY ASSOCIATION: