We are looking forward to announcing our upcoming events, residents meetings and initiatives for 2022! COVID is playing some havoc with our plans, but we are preparing for options that can be run virtually too. 
We will updating this page regularly with posters for our upcoming events.
More information can be found on our Hoon Hay Community Association Facebook page.
Upcoming events in 2023:
Past events:
2022: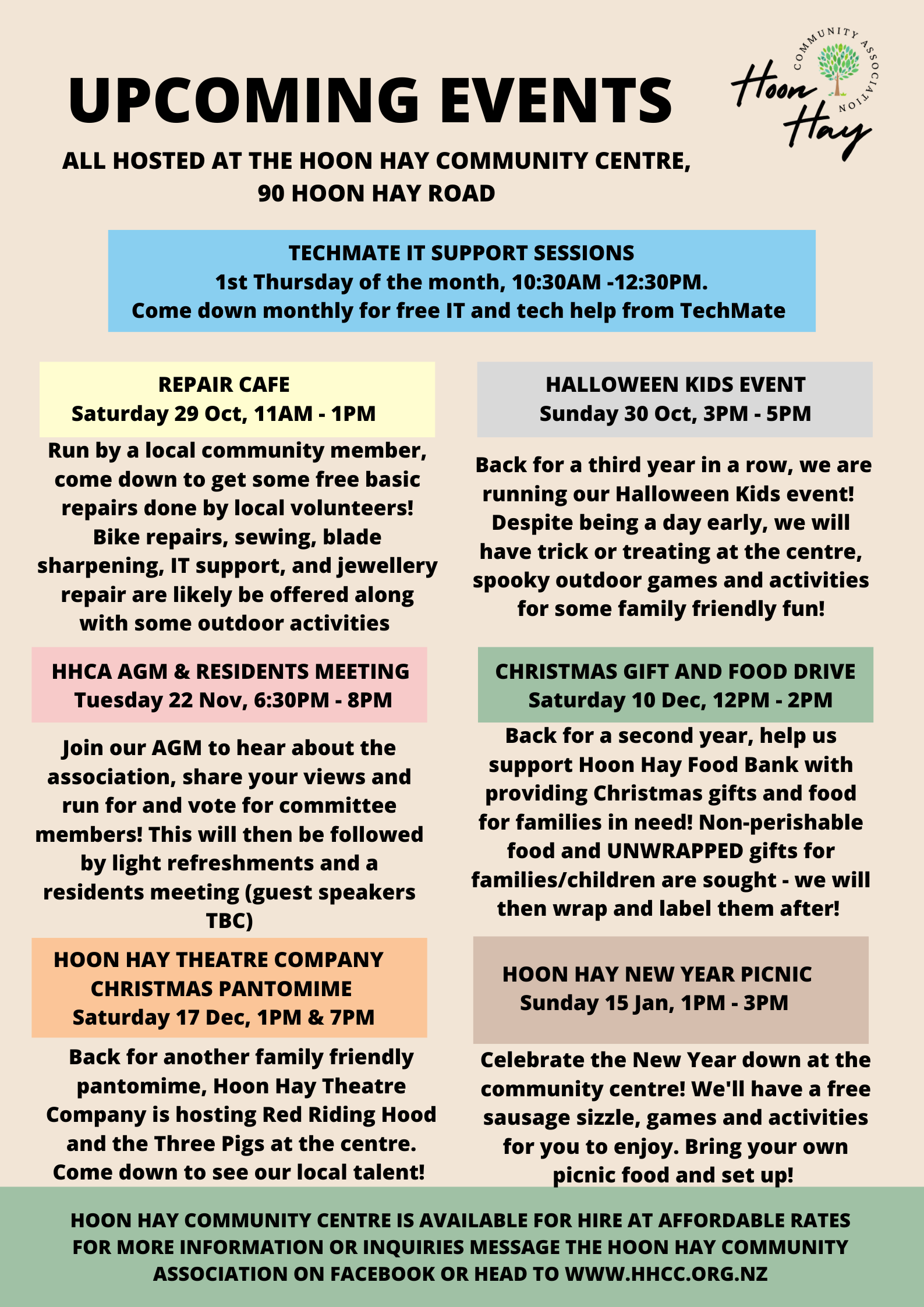 2021: